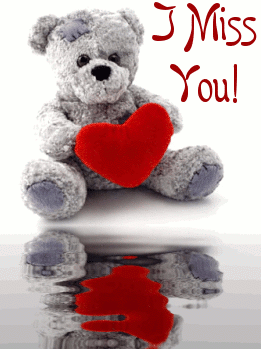 Huhu... rindunyer kat teman2, adik2 dan kakak2 semua.. 2 minggu tak on air. Hati membuak2 nak menjenguk dan membaca komen2 dr semua tp apakan daya... Ni pun masuk kejap jer sbb banyak benda nak kena buat bila dah balik ke rumah kan. Kalau ikutkan hati nak layan diri kat atas tilam jer, al maklum ler kepenatan selama 2 minggu berhoneymoon kat IJN. Ingatkan sekadar 2 atau 3 malam jer bermalam kat wad rupanya hampir 2 minggu terpaksa tidur atas kerusi. Sesuatu yg menjadi penuh nikmat adalah bila dpt merebahkan badan atas tilam setelah keluar dr wad 3 malam lepas. Lagi nikmat terasa bila dpt kembali tidur atas tilam kat rumah sendiri semalam.. alhamdulillah...

Opsss lupa nak cakap, sebenarnya K.Nor dan suami tiba di rumah kat Tganu ni smlm. Selama 13 hari admit ward, hari Sabtu baru doc lepaskan suami utk pulang. K.Nor tak terus pulang tp sebaliknya bermalam dulu selama 2 malam kat rumah kakak K.Nor kat Puchong Putra Perdana. Amik peluang rehat2 kejap sebelum bertolak balik ke rumah kat Tganu ni. Alhamdulillah keadaan suami K.Nor pun dah beransur2 pulih cuma batuk2 jer time tidur malam.

Mudah2an dia cepat sembuh dr batuk2 tu maupun dari kesan pembedahan.. aminn..



Buat semua yg bertanya khabar, yg mengirimkan sms, yg menalipon, yg mendoakan keselamatan dll bg suami K.Nor dan juga buat K.Nor, tak kiralah kat shoutbox, kat n3 maupun kat FB... terima kasih banyak2 K.Nor dan suami ucapkan.. segalanya berjalan dgn cukup lancar dan dipermudahkan setiap masa oleh Ilahi.. buat semua semoga ALLAH membalas jasa baik kalian.. Terharu sgt bila tengok ramai yg mengambil berat dan prihatin atas ujian yg ALLAH berikan terhadap K.Nor sekeluarga..

Buat yg tak jemu dtg ke rumah ni walau tuan rumah menyepi.. (eh bukan menyepi tp duk menyibukkan diri menjadi nurse kat IJN hehe..) K.Nor ucapkan terima kasih tak terhingga.. tak dpt nak membalas satu2 komen. Nak berkunjung ke rumah teman2 lain pun rasanya tak berkesempatan buat sehari dua ni.. Insyaallah akan melepaskan rindu dgn blog walking dua tiga hari lagi..

Cerita2 kat IJN nanti2 la K.Nor hapdate ya.. ttg member2 yg dtg menziarah kat IJN dan kat rumah sister di Puchong pun ada... oppss lupa, yg dtg masa K.Nor kat airport (on the way back to KT) pun ada ... tq ya... mmmmuuah :)

Nak out dulu.. banyak kerja perlu di settle. Ditambah lagi tugas2 suami selami ni kena K.Nor amik alih.. Dia kena berehat utk 2 bulan dr melakukan kerja2. Tak boleh drive ,tak boleh bawak barang more than 2 kilos... Nanti K.Nor kena jd driver dia kalau nak kemana2...huhu.. bertambah lagi ler tugasan seharian ku... Tugas menjadi nurse tetap kena sambung kan.. alhamdulillah.. redha aje la kan... semoga diberi kekuatan menempuh hari2 mendatang.. amiin...

Haaa... ada sapa2 yg sudi menjadi tukang masak kat rumah K.Nor utk 2 - 3 bulan ni? hehehe meh ler..